Alternate header for print version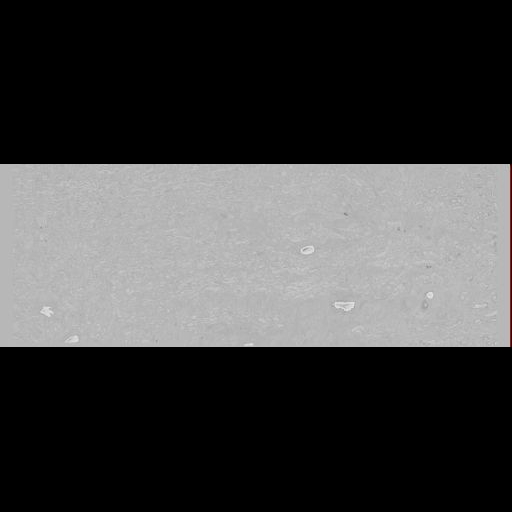 Display image description

Serial section reconstruction of the optic nerve head in the area of transition between myelinated and unmyelinated axons the mouse obtained through serial section block face scanning electron microscopy. The location of the transition zone may be viewed on the image map (red box) associated with this data set.
Full resolution image description

Serial block face imaging SEM data set from the optic nerve head of the mouse in IMOD MRC format. Due to the size of the data file, you might have problems downloading the file. If so, please contact us, and we will ship the data to you.
Volume_dimension

16800, 6000, 724
Volume scale

0.016, 0.016, 0.07
---
License
Project name

Morphology of Optic Nerve Head
Description

3D reconstruction using serial section scanning electron microscopy of the optic nerve head in mouse.
Funding agency

International Retina Research Foundation, and the Lasker Foundation
Collaborator(s)

Eric Bushong
Mark Ellisman
Daniela Boassa
Masako Terada
Nicholas Marsh-Armstrong
Experiment
Experiment date

07-19-2010
Experimenter(s)

Keun-Young Kim
Microscopy product
Microscopy product ID

8391
Instrument

Gatan 3View on FEI Quanta
Microscopy type

Serial Block Face SEM
Product type

SERIAL SECTION
Image basename

ONH_WT_Lamina
| Spatial Axis | Image Size | Pixel Size |
| --- | --- | --- |
| X | 16800px | 0.16 µm |
| Y | 6000px | 0.16 µm |
| Y | 724px | |
Subject
Scientific name

Mus musculus
Tissue section
Anatomical location

Eye (Optic Nerve Head)
Microtome

3-View ultramicrotome
Specimen description
System

central nervous system
Imaging parameters
Type

Electron microscopy product
Accelerating voltage

2.5 kV
Notes

3.0 spot size; 2.5 kV; high vacuum; 3x1 mosiac with 6k x 6k tiles; dwell time = 8 usec
Specimen preparation
Protocol used

The animal was perfused with Ringer's followed by 2% PFA / 2.5% glutaraldehyde. The tissue was postfixed in the same fixative for 2 hours on ice. The eye was enucleated and the optic nerve head was dissected for sagittal longitudinal section.The tissue was placed into solution containing 3% potassium dichromate and 2% osmium tetroxide in ddH2O. The samples were allowed to sit at room temp for 3 hours. The tissue washed with ddH2O at room temp 3x 5 minutes and placed in filtered thiocarbohydrazide(TCH) solution(0.1 g TCH in 10 mL ddH2O) for 30 minutes at room temp.The tissue washed with ddH2O at room temp 3x 5 minutes and placed in 2% osmium in ddH20 for an hour at room temp.The tissue washed with ddH2O at room temp 3x 5 minutes and placed in 1% aq. UA overnight in fridge.The next day, dissolve 0.066g of lead nitrate in 10 mL aspartic acid solution and adjust pH to 5.5 with 1N KOH. Place solution in 60 degree oven for 30 minutes. No precipitate should form.Take tissue from 1% UA and wash with ddH2O, 3x 5 minutes.Place tissue in the lead aspartate solution and leave in oven for 30 minutes. Wash tissue 3x 5 minutes with ddH2O and dehydrate and embed in Durcupan as described below.The tissue was dehydrated in EtOH (20, 50, 70, 90, 100, 100% for 10 minutes each) and then acetone (100% 3x 10 minutes). The tissue was placed into 50:50 Durcupan:acetone overnight. Tissue was placed in 100% Durcupan for 1 hour. Tissue was transferred to fresh Durcupan for 2 hours. Tissue was placed into 60 degree oven for 2 days and polymerized.
Imaging product type
Cutting plane

longitudinal
Description

Serial blockface imaging
Notes

Gatan 3View on FEI Quanta